Home Delivery
We come to you.
Refill Fast
Wait times less than 10 minutes
Personalized Care
When you call, you speak to a person.
Locally Owned
Proudly serving the Manchester community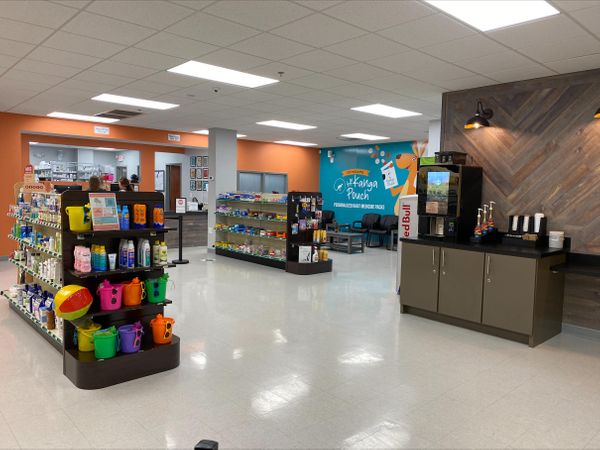 We are very excited to announce we are offering a monthly delivery service! Now you can have multiple prescriptions dropped off all at once. There are a few restrictions so please call for more details. Southland Pharmacy, in Manchester, TN, is the premier pharmacy serving Tullahoma, Winchester, Shelbyville, McMinnville, Lynchburg and surrounding areas. We offer immunizations, prescriptions, OTC medicines, snacks and much more. For more information, contact Southland Pharmacy in Manchester.
Art, General Manager & Delivery Driver
Art grew up in Indianapolis, IN. After graduating from Indiana University, Art joined the Marines. He later married his college sweetheart, Julie, with whom he shares three amazing children. They are currently crazy over their first grandchild! Art served as a USMC Captain as a helicopter pilot, leading and developing Marines, and later transitioned to Eli Lilly and Company. His success and promotions there brought him and his family to Middle Tennessee, where he and Julie found a terrific church, fell in love with the people here, and twenty years later have never looked back! He thoroughly enjoys hunting, especially with his English Setters. Art serves faithfully at Fellowship Bible Church in Murfreesboro in several ministries. Creating the culture at Southland and serving as General Manager has been a remarkable adventure for Art. He focuses his energy primarily on the members of the Southland team, leading them to provide consistently extraordinary patient experiences here at Southland!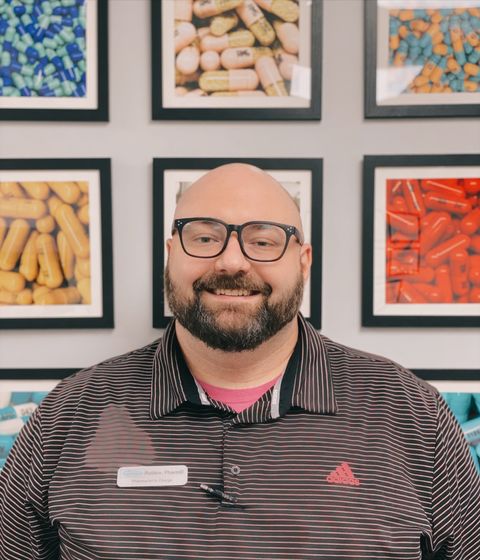 Robbie, PharmD
Originally from the small coal town of Clintwood, Virginia, Robbie obtained his bachelor's from UVA-WISE in Wise, VA and his Doctorate from the Gatton College of Pharmacy in Johnson City, TN. He and his family lived and worked in Northeast Tennessee for a decade before making their way to Middle Tennessee and joining the Southland Pharmacy family! Outside of working in the pharmacy, Robbie loves spending time with his family; wife, Katie, and children, Marcus, and Allison; and playing music, both with friends and his church worship team. Robbie's passion is loving and serving others through the practice of pharmacy, putting CARE back into healthcare one person at a time.
Tim, PharmD
Born and raised in Warren County, Tim attended MTSU for his undergraduate studies. He then went on to the University of Tennessee at Memphis to receive his Doctor of Pharmacy degree. Tim has 20 plus years of experience as a pharmacist, serving most of those years in Cannon and surrounding counties. He loves spending time with his family: Wife Jessica, and children Clay and Anagail. Tim enjoys playing tennis and coaching at his children's school Boyd Christian. He feels blessed to get to be a part of the Southland family and caring for patients.
Paeton, CPhT
Born in Bolling Green, KY, Paeton spent her youth in Houston, TX before the family relocated to Middle Tennessee. Paeton graduated from MTSU in 2019 with her bachelor's degree in Biochemistry. After completion of her bachelor's, she matriculated into Union University College of Pharmacy. Paeton has completed two years of her doctorate degree thus far. While in the pharmacy you will know Paeton by her infectious smile and kind, warm personality. When not at Southland, Paeton can be found with her son, PJ, who is the love of her life! She also loves to binge watch her favorite TV shows during PJ's naps. Paeton has great care and empathy for our Southland Pharmacy family.
Hailey, CPhT
A Coffee County native, Hailey graduated from Coffee County High School in 2017. Hailey has worked in pharmacy since she was 16 years old—she brings a great deal of experience with her to Southland, especially in working with Long Term Care facilities and patients. Hailey loves to find great places to eat on her travels with her husband, Alex, and enjoys spending quality time with her family and friends. Hailey enjoys caring for patients, putting a personal, loving touch on the service that she provides her patients!
Katie, CPhT
Originally from Bucks County, PA, Katie studied cosmetology and became a licensed cosmetologist. While living in Pennsylvania, Katie worked for a large pharmacy chain. Upon moving to Middle Tennessee in 2020, Katie dove headfirst into pharmacy and has worked at Southland Pharmacy. Katie is currently studying for her bachelor's degree in Marketing. She loves to be outside with her son, Sawyer, and her two dogs, Jack and Dixie. Katie brings a kind optimism to Southland Pharmacy that is a joy to everyone she meets!
Naomi, Pharmacy Technician
Katelin, Pharmacy Technician
A Hillsboro native, Katelin graduated from Coffee County High School in 2015. She received her Associates Degree in Science from Motlow State, followed by completion of her bachelor's degree in Nutrition from Middle Tennessee State University. Katelin enjoys an active lifestyle, especially loving kayaking and horseback riding. Katelin is an absolute delight to be around, bringing a warm, caring presence to the team at Southland Pharmacy! She loves caring for others, notably helping them achieve a longer, healthier life!
Kayleigh, Customer Service