Kanga Pouch - Pill Packaging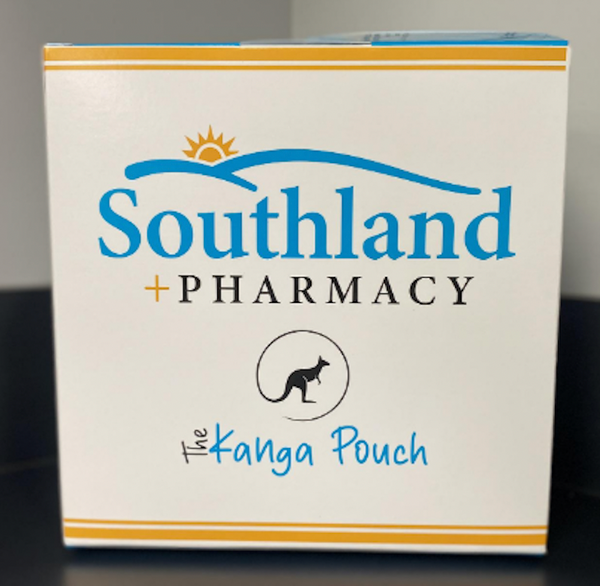 If you're looking for a simpler way to organize your medications we've got a great solution for you!
Southland Pharmacy also offers medication packaging options for patients that are looking for a solution to organize medication by day and time of each dose. Our innovative Kanga Pouch technology packages your medication in a strip package grouped by what time you take each of your doses. This takes the work out of:
Remembering whether or not you took your medication

Keeping track of when you'll run out

Which medication to take at which time.
Our Kanga Pouch system is also a tremendous asset to caregivers that are responsible for others medication organization. Maybe you're taking care of your parents' medications, or a close friend. It can be hard to ensure you're getting everything organized properly so it's easy for your loved one to take their medications. Our expert pharmacy team can organize and package the medications so that you don't have to try to be a medication expert. That's what we are here for. This program does the heavy lifting for you, so you can focus your time on other things.
We recommend this program for:
Children in charge of their parents medication regimen

In home health care workers in charge of medication organization and dosing

Nursing homes staff members passing medications to patients

Parents who have children with many doses of medication that makes it hard to know whether or not it has been given

Patients that are tired of filling up weekly pill boxes

Anyone who cares for someone that could struggle with staying adherence to their medication
Medication non-adherence can lead to worsening health conditions, hospitalizations and death. Whatever the reason is for medication non-adherence, we have a solution for you. We can provide you with solutions to make it easier, and keep you and your family well!
Ask any of our staff today about our pill-packaging service and how you can get signed up.